~無駄のないシンプルさ、大判ショルダーバッグ~


【仕様】
・センターの防水ジップはダブルジップ
・サイド隠しポケットは2つ。外からアクセスする独立フロア
・ベルト調整はLIVERAL特有のマットブラック調整金具
・ベルトループには鍵や眼鏡をかけるストラップを採用
 ポケット:2つ(ペットボトル可)
 メインフロア:1つ(A3サイズ可)
 可動キーフック:1つ(マットブラック鉄)

【生地の種類 / 重さ】
・Super water repellent[SP]/ 約0.44kg
*裏地が柄物からオーソドックスな無地へと変更しました。
(詳細は生地写真をご覧ください)

【サイズ】
H 38cm × W 50cm × D 10cm

【容量】
トレーナ-6枚分

【デザイナーの戯言】
使用していた1960年代のニュースペーパーバッグ。
とうとう寿命が。
雰囲気は残しつつも手を加えました。
少しは気の利いたギミックを入れたつもりです。

最新情報やご要望↓

◆LINE ↓ 
https://lin.ee/PlWc95y
◆Instagram ↓ 
https://www.instagram.com/liveral_official/?hl=ja

Made in Japan / AICHI

--- ブランド概要 ---
https://liveral.buyshop.jp/about
*Earliest delivery date is 3/30(Thu) (may require more days depending on delivery address).
*Tax included.
*Additional shipping charges may apply, See detail..

About shipping fees
The shipping fee for this item varies by the shipping method.
Yamato Transport

Your delivery status can be checked online.

Shipping Fees are the same all over country inside Japan ¥700
*Japan domestic shipping fees for purchases over ¥11,000 will be free.
▼もっと深く知りたい方はこちら・・・
https://liveral.buyshop.jp/blog/2022/04/11/204411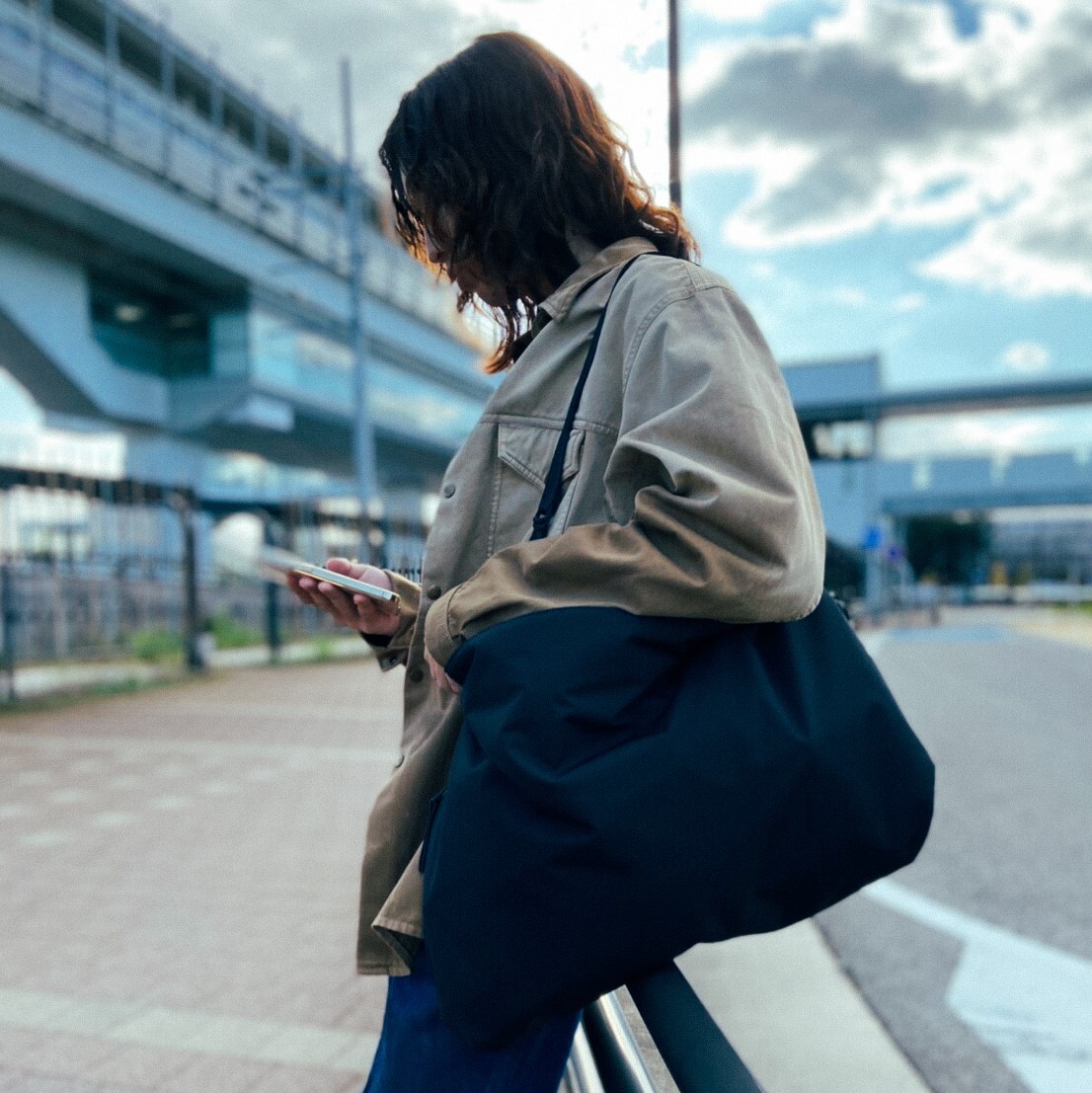 ▼生地のことを知りたい方はこちら・・・
https://liveral.buyshop.jp/blog/2021/11/12/131837